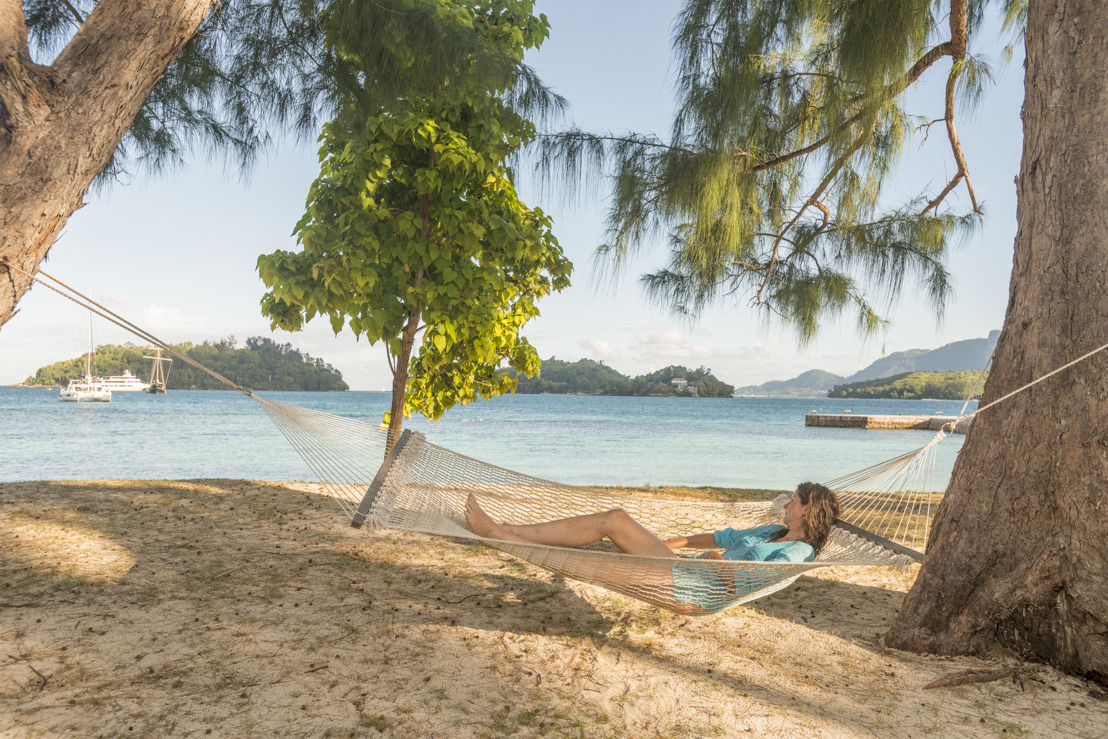 Spa & Wellness Secrets of the Seychelles
Wednesday, July 10, 2019 — After some real R&R in true paradise? There's no better way to turn your 2019 around than by embarking on a wellness getaway to reconnect with your path and purpose.
What often surprises people about the Seychelles is the way in which the opportunities for wellness go perfectly and seamlessly in-hand with the environment. Here, our secrets on how to do wellbeing, together with the islands' dramatic and wild outdoors!
Sun Salutations by the Sea
Rise to salute the sun and combine your 12-posture flow, not only with careful, coordinated breath, but with the intoxicating sound of the lapping ocean. Outdoor yoga offers all the chance to really indulge the mind, body and soul - with enough quiet to focus, restore balance and energy and to use the healing properties of fresh sea air. (Enjoy yoga at the Six Senses Zil Pasyon Hotel: https://www.sixsenses.com/resorts/zilpasyon/spa)
Choosing Spas with Open-Air Pavilions.
Picture gleaming pavilions of self-care, wedged between the vast granite mounds or set overlooking the translucent Indian Ocean. From your treatment bed, you feel beams of sun gently massage your skin and in the distance, you hear the faint squawk of exotic birds - more so than a treatment indoors, this relaxes you and lulls you into a restorative sleep. (The perfect pavilion awaits you at the MAIA Luxury Resorts: https://www.tsogosun.com/maia)
Gong Bath Afternoon
Replace ocean waves with gong sound waves and get a wholly holistic and therapeutic practice, which is excellent for restoring balance and harmony in the body and mind. Many hotels across the Seychelles offer this form of sound meditation and whether it be performed indoors or out, the sounds and vibrations will certainly bring about any healing you need.
Qi Gong
Cultivate healing energy whilst performing this almost meditative exercise, alongside a backbeat of birdsong. Similar to yoga in that it integrates posture, movement and breathing technique, qi gong is a Chinese health method that is over five thousand years old, and is great for introductory exploration as well as advanced practice. There's plenty of inspiration to take from the nature that surrounds you whilst doing this physical and mental practice. Head to the lagoons, mountains or forest! (Disconnect and reconnect at the wonderful MAIA Luxury Resort: https://www.tsogosun.com/maia)
Locally-Sourced Seaweed Wrap for Afters
Designed using elements of marine algae to focus on individual areas of need and wellbeing, seaweed wraps are a gentle, effective and professional health treatment, which lets you be at one with nature, even if you're not exactly within it. Seaweed is rich in minerals and vitamins, which detoxifies the skin and helps to break down fat within our bodies. Using it for your wellbeing, you'll get skin toning, detoxification and endless relaxation!
Visit seychelles.travel to get ideas for combining the untouched natural beauty of Seychelles with a wellbeing holiday.
ENDS
Notes to editors
For all enquiries, email jack@prmediaco.com
Pressroom and Media Gallery: seychelles.prmediaco.com
About Seychelles
The Republic of Seychelles is a 115-island archipelago in the Indian Ocean. Tourism is one of the main contributors to the country's GDP. Unrivalled beaches, exceptional hospitality and preserved nature make it the ideal holiday destination for peace and relaxation. British nationals do not need a visa to visit the Seychelles.