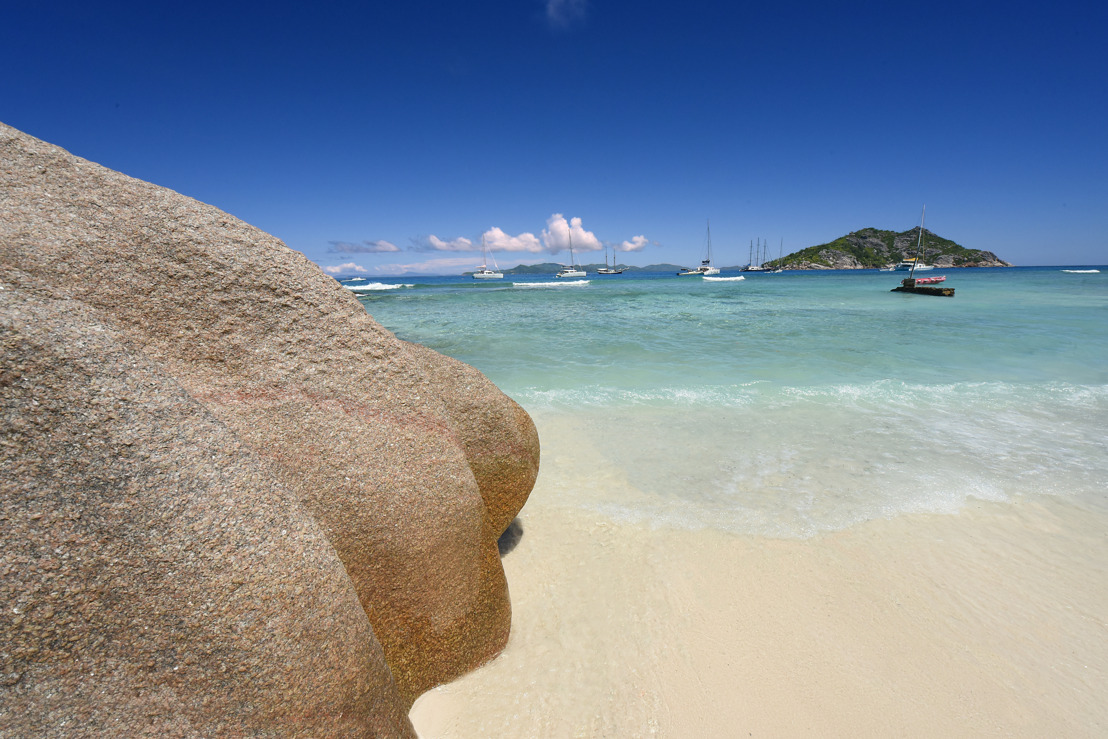 NEWS ALERT: Interview Opportunity - Alain St.Ange, Seychelles Minister of Tourism and Culture and Sherin Naiken, CEO of Seychelles Tourism Board
Wednesday, October 19, 2016 — NEWS ALERT:
After Seychelles is found to have the purest air on the planet by the 2016 Environmental Performance Index, the country hopes to maintain a delicate balancing act between tourism and sustainability by putting caps on large hotels and visitor arrivals.
Alain St.Ange, Seychelles Minister of Tourism and Culture, and Sherin Naiken, CEO of Seychelles Tourism Board; will be available in London for one-on-one interviews from 7th - 9th November, 2016.
The Seychelles, which is made up of over 100 picturesque islands, is a country that relies heavily on the tourism industry for over 20% of its GDP. Even with the smallest population of any African state, it is one of the few countries that almost triples its population due to visitor arrivals. In 2015, Seychelles recorded over 270,000 visitors, which was a 19 per cent increase from 2014 figures, and in 2016, growth increased over 10% since the previous year.
Yet in safeguarding the country's position as one of the most beautiful places on earth—from its gorgeous beaches and deep blue waters to the abundant biodiversity and endemic wildlife that call it home, including rare birds and giant tortoises—the Seychelles government has taken all the necessary actions to ensure that tourism growth does not come at the expense of the environment.
In addition to allowing only small, locally-operated properties to grow and eventually limiting the number of tourist beds per island so the country can retain its authentic ambiance and environmentally-friendly feel, Seychelles has adopted the Nature Needs Half vision, protecting over 50% of its total land area and 30% of its marine environment.
The country has also implemented the SSTL, a sustainable tourism management and certification programme designed specifically for use by Seychelles hotels. Furthermore, the island nation continues to develop systems to produce its energy requirements from renewable sources while pursuing innovative funding methods for climate adaptation and the Blue Economy initiative, guaranteeing its citizens and visitors alike the right to a clean, healthy, and ecologically balanced environment.
On this account, Minister St.Ange will be on hand to discuss the Seychelles' latest sustainable development agenda, which includes new goals for the conservation and sustainable use of oceans and natural resources as well as further plans to preserve the astonishingly beautiful tropical paradise for both residents and visitors alike. He will also touch upon the country's unprecedented economic growth and record visitor numbers, among other topics.
Meanwhile, Minister St.Ange and the Seychelles government will continue their efforts to showcase the country's unique selling points and attractions, increase accessibility to the destination via new flights, enact strategic decisions to revive the nation's industries and solidify its reputation as an investment destination.
To book an interview with Minister St.Ange or, CEO Ms. Naiken please contact phoebe@prmediaco.com or call +44 (0) 20 330 255 60.
END
Notes to Editors:
About Alain St.Ange
Few people are as passionate, accomplished and respected in their field as Alain St.Ange, Seychelles Minister of Tourism and Culture. Since taking office in 2012, and with his prior roles as Director of Marketing and later CEO for the island's tourism board, St.Ange has been responsible for increasing Seychelles' visibility in the global travel and tourism industry. He is a firm believer in the promotion of Seychellois culture as a central tenet of the country's tourism growth and development.
As part of his service to Seychelles tourism, St.Ange has worked endlessly to establish the tropical island as one of the world's most attractive and visible travel destinations. In 2015, Seychelles hosted the World Travel Awards and the Africa & Indian Ocean Gala Ceremony, welcoming industry leaders and celebrating cultures from across the region. By the end of year, Seychelles recorded nearly 275,000 annual visitors, establishing a 19% increase over 2014 figures and setting a new record for Seychelles. Similarly, as a direct result of St.Ange's close work with the Seychelles Tourism Board, the country has seen a significant increase in capital investments from resorts, hotels and destination management companies.
About Sherin Naiken
Since 2013, Ms Naiken has been the CEO of the Seychelles Tourism Board. As such, she is responsible for overseeing all activities within the tourism board, including liaising with key leaders in the travel trade and hospitality industry to achieve common goals while also maintaining strong involvement across various markets, both locally and internationally.
Prior to becoming the CEO of the Seychelles Tourism Board, Ms Naiken occupied several senior positions, including Principal Secretary for Tourism and Chief Executive Officer of the Seychelles Investment Board.
Ms Naiken holds a MSC in Finance and a BA joint degree with Honours in Business Studies and Economics.
Phoebe Irving Account Manager, PRMEDIACO